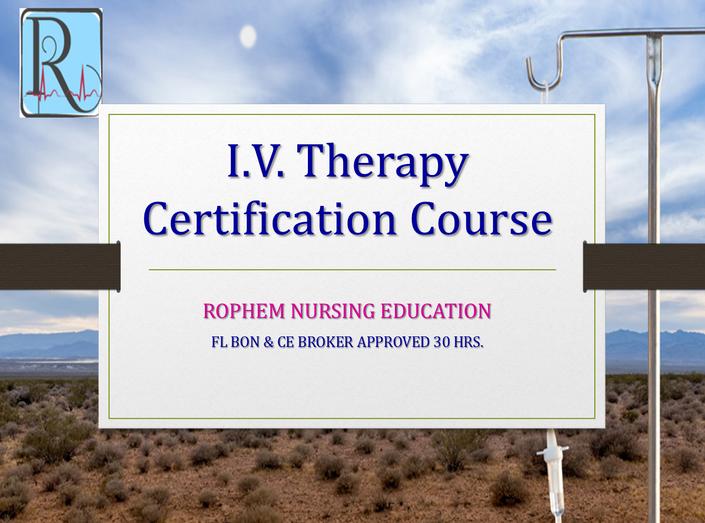 IV Therapy Course - 30 Hours
IV Therapy Course for LPN - C1050
Rophem Nursing Education provides IV Certification Course, approved by the Florida Board of Nursing. This course comprises of 20 hours of online theory and 10 hours of face-to-face skills validation session. Designed for licensed nurses looking to gain knowledge or expand their skills in intravenous therapy. This course prepares participants for the initiation and/or maintenance of common intravenous therapies including 4-hours of central line education.Please do not pay for this course unless you are able to attend the Live Skills Session. No Refund if you do not attend the skills.

Complete this Registration Form - important to pick a date for Skills and Exam.

Want to learn how to start an IV? Are you an LPN? Improve your chances of getting a great job. Become IV Certified!
Our 30-hour Continuing Education, IV Therapy course is designed to provide licensed nurses with knowledge of IV therapy and central line care. Through interactive hands-on skill classes, students will learn proper IV insertion techniques, infection control, and central line assessment and care, among many other topics.
IV Therapy 30-Hour: Next Skills Lab Day for licensed nurses – TBD, email - [email protected] to schedule skills time & day. (Participants to bring copy of their nursing license to class).
Course Post test will be in class after skills and hands on practice.

**This course meets the 30-hour IV Therapy Education Requirement set forth in the Florida Board of Nursing (BON) Nurse Practice Act [Chapter 64B9-12.004) for LPN's practicing IV Therapy in the State of Florida.
Your Instructor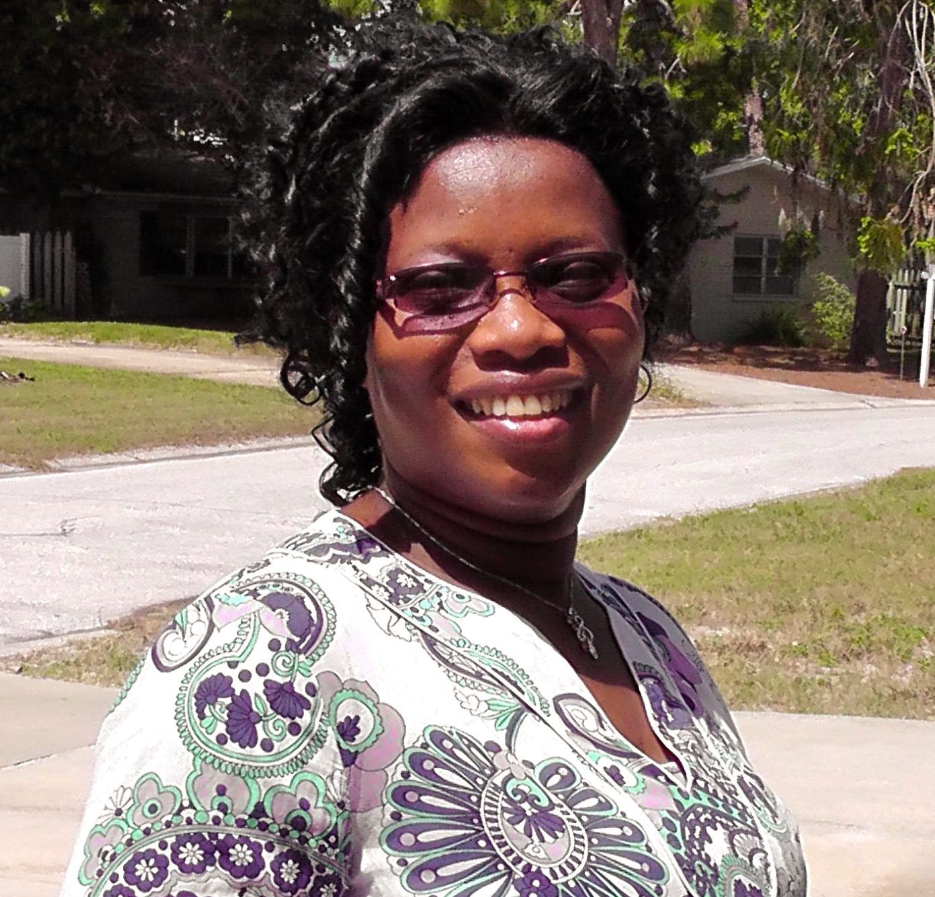 Modupe is the Founder of Rophem Nursing Education. She is a registered nurse and she has worked in many areas of nursing. Generally known as Ms. Mo, she has a great passion for teaching; she worked as a teacher in Physics and Chemistry with the Lagos State Teaching Service Commission in Nigeria for 14 years. Also, a nursing instructor at Galen College of Nursing for 4 years, where she served as instructor in Fundamentals of Nursing, Pharmacology, and Med-Surg Nursing. Modupe obtained her ADN & BSN from Saint Petersburg College.
Frequently Asked Questions
How long do I have access to the course?
The course starts now and ends once your hours are posted to CE Broker. You will no longer have access to this course after we report the hours to CE Broker. It is a completely self-paced online part of the IV therapy course - the student/participant will need to schedule time for the skills part of this course - Live, by sending email to
[email protected]
Due to the instant-access and a digital nature of this product, there are no refunds!
This course is closed for enrollment.